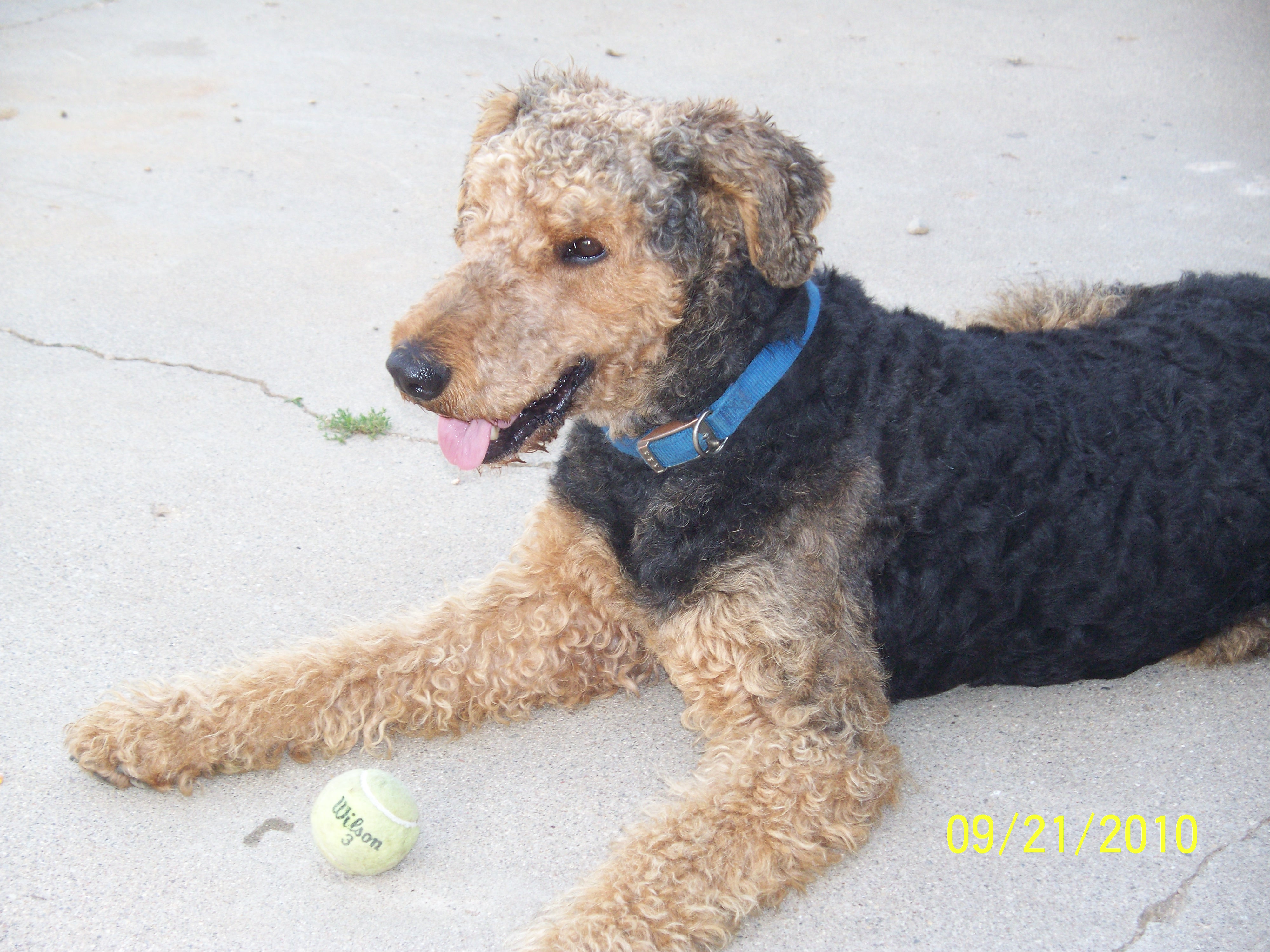 Begin with MANSFIELD... Mansfield is our AKC registered Airedale Terrier. He is six years old and a wonderful family pet. His puppyhood paralleled our seventh child's infancy. He grew up being crawled upon, lassoed, and tosseled with. We call him our gentle giant. He was easy to train and has proven himself a great family dog. Airedales can have a hard wiry coat or a soft curly coat. Mansfield's coat is the soft curly type. It creates rope curls like dred locks when left to grow long. He is photographed here in a puppy cut (approx. 1" long all over). This is not the traditional Airedale cut. He looks sharp in that too. We chose this cut at this time so you can see that Airedales do not have to have the bearded, military look. That is just a haircut.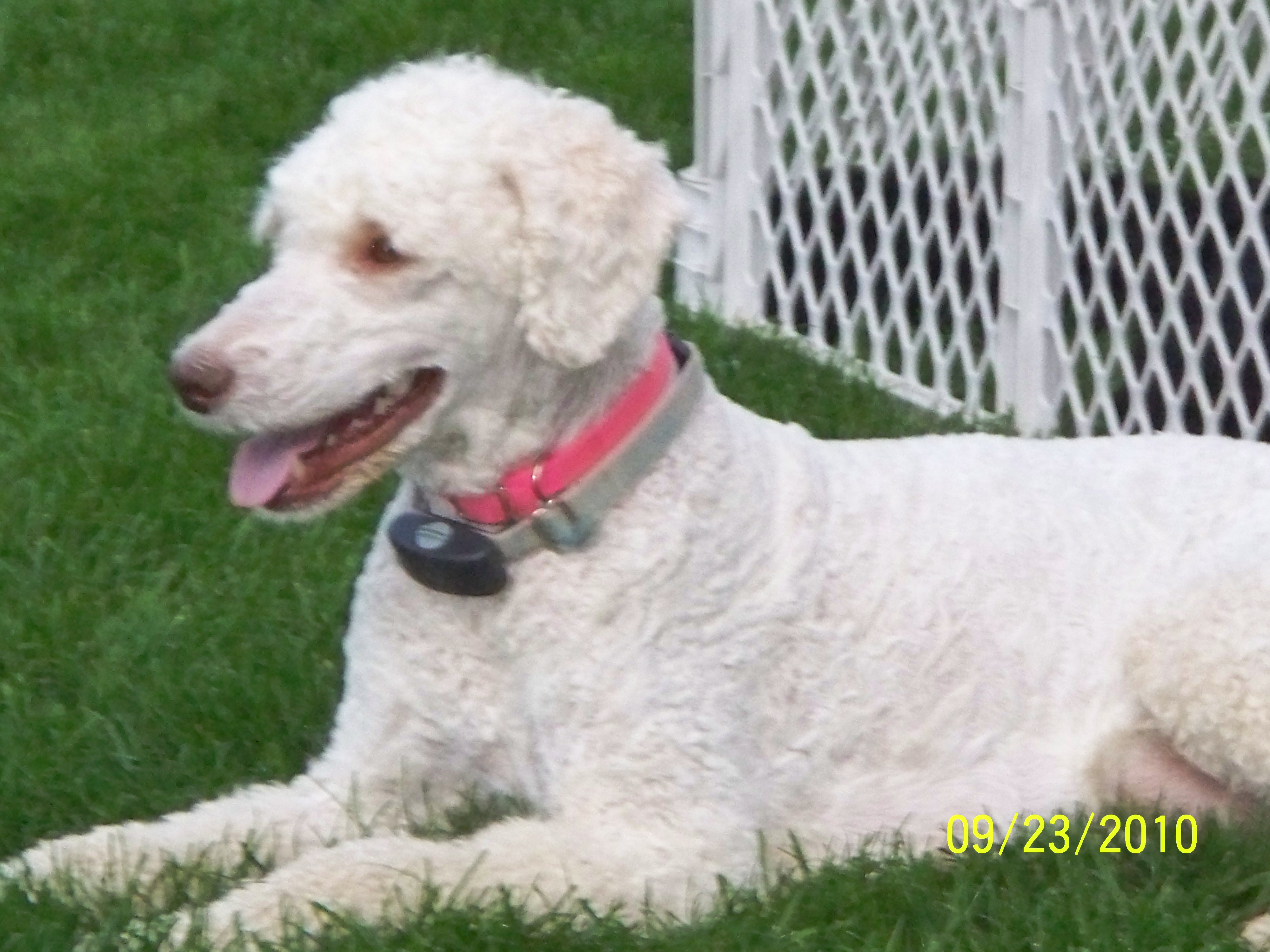 And then there's NELLIE, our AKC Standard Poodle. Nellie is apricot and she's on the small side of breed standard. She weighs 43 lbs. She is also our family pet and a great dog. She loves to cuddle with our youngsters and chase Mansfield around the yard. She is gorgeous on the run because her motions are so graceful. She is very expressive. My daughter says she smiles.
We also have Adelaide who was purchased as a pup in 2011 and Eliza who was purchased as an adult dog in 2013. Both of these girls will be giving litters in 2013. Please request pictures of them by email.